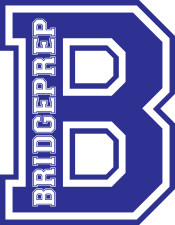 2021-2022 New Student Application
We are excited you have chosen to apply at BridgePrep Academy of Tampa. The mission of BridgePrep Academy is to provide a challenging academic curriculum that encompasses a unique Extended Second Language Model in Spanish and real-life learning experiences that will enable all students to achieve academic success through a technology-rich learning environment. We are currently accepting applications from grades K-8 for the 2020-2021 school year.
---
Enrollment Deadlines
First Enrollment Period:

November 2, 2020-December 18th, 2020
Notification of Acceptance Status for First Enrollment Period:
The week of January 4th, 2021-January 8th, 2021

Second Enrollment Period:

Begins December 19th, 2020
Please click this link for the school's lottery and enrollment process.
---
You can visit our website online at www.bridgepreptampa.com or Facebook at https://www.facebook.com/BridgePrepAcademyTampa/